"Shaking Things Up" is about how necessary it is to try something new… or to do something in a different way!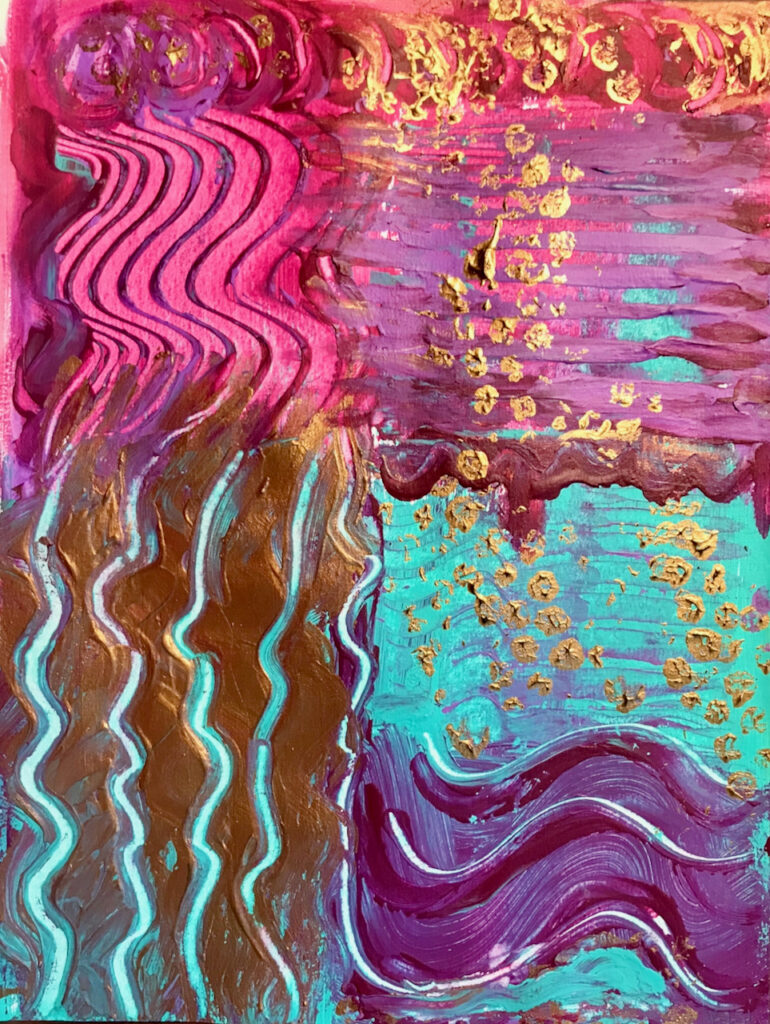 Patterns and habits can give us structure in our lives. They can also keep us from stepping outside our comfort zone.
During this 100 day project, I had made it a habit to paint each evening. So today, I decided to shake it up and paint in the mornings.
I wondered: Would I still enjoy it… would I stay inspired? I'm not a morning person so I was definitely playing outside my comfort zone.
What I discovered surprised me. I actually found it freeing! Tapping into a different energy felt juicy and expanded my mind and my heart.
What might you try… or do in a different way today?
p.s. This is Day 31 of my 100 day project of intuitive paintings. To see more, check out my FB business page here.