The Power of Play wants us to know…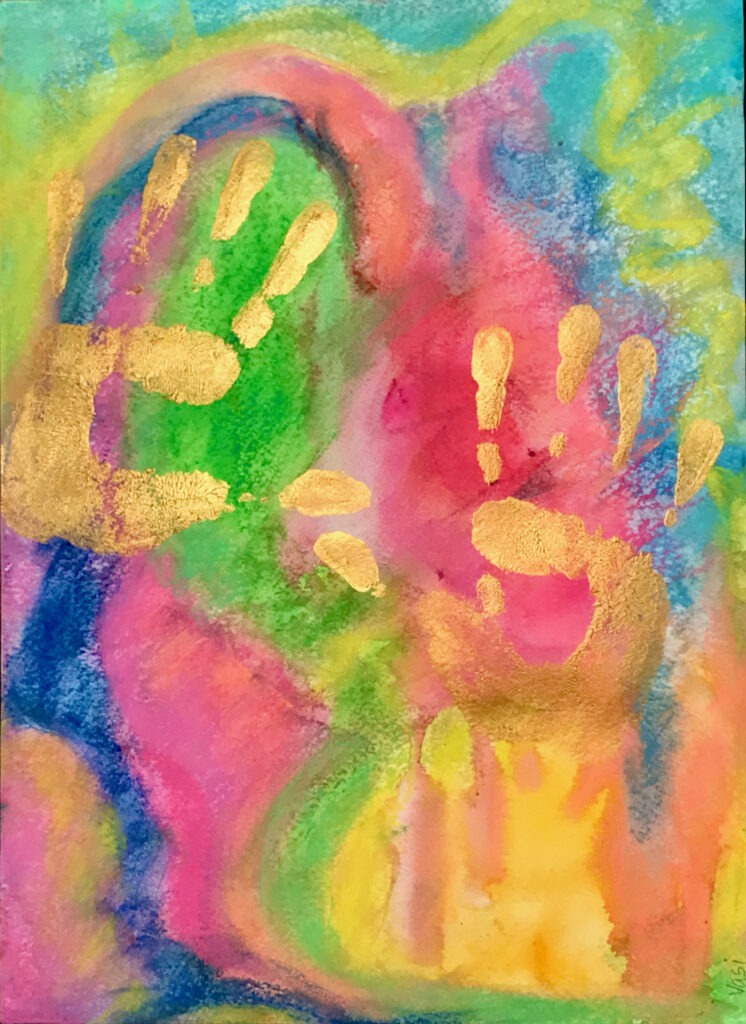 Inspiration doesn't come from hard work. And playing isn't a waste of time. Both those beliefs have put great visions to death and cut off so much creativity that it makes me sad.
Plus those limiting beliefs have taken a toll on our health, relationships and well-being on so many levels.
Without play, your head takes the lead.
In the space of play, your body, mind, and spirit are free to experience this truth:
YOU are a Master Creator.
And play helps you tap into your power to create anything in your life or business.
To be honest, I didn't start this painting feeling like like a powerful creator. Yet as I connected with my playful side, I felt inspired to use certain colors and smudge pastels over watercolors.
When I thought I was done, I felt a nudge… "paint your hands in gold". And so I did.
Can you see them? (Yes, it was messy but oh so fun!) And I felt even more in flow.
That's the power of play to shift energy and open a portal to JOY.
May you play your way into YOUR vibrant vision with joy, ease, and FLOW!
p.s. This is Day 100 of my 100 day project of intuitive paintings! To check out more, visit my FB business page here.