Playful Pause
There's a kind of magic that happens when I paint with my fingers. I don't have the words but I know how I feel. Playful… joyful… FREE!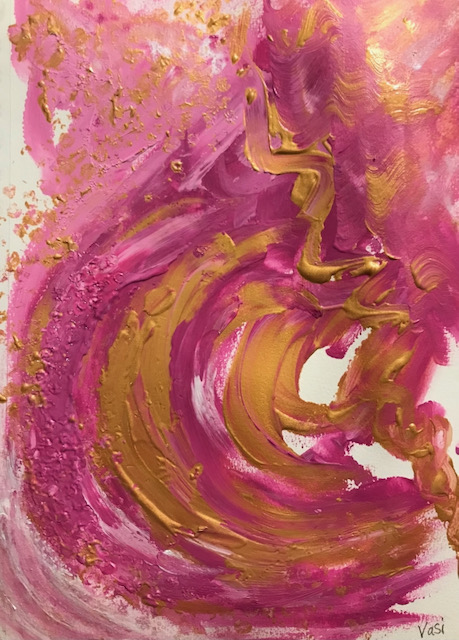 Bubble wrap and my fingers are my 2 favorite materials to use in my intuitive paintings. That's what I used today. And I love it because there's nothing to get "right".
That's one of the things that stop most of us from stepping outside our comfort zone. What if I mess up? What if I don't do it right?
The truth is that there is no "right way" to be creative. What matters most is that you show up and give yourself permission to play.
That's what she reminded me of today. Meet "Playful Pause". I invite you to explore your own version of a playful pause today… enjoy!
p.s. This is Day 14 of my 100 day project of intuitive paintings. For the full 100 days, check out my FB business page here.