l walk along the beach, feeling the warmth of the sun and the brisk air on my face. Kids are happily playing on the sand, people jogging, and families walking dogs, big and small. It looks like any other normal day on a San Diego beach. But it is not.
Once I return home, I am reminded of the new normal. Our neighborhood is unusually quiet of cars and people. I resist but eventually reach for my phone to check the latest news updates, texts, and emails. My schedule is changing by the hour- a speaking event, in-person meetings, groups – all cancelled.
In just a few days, we've experienced radical changes to our home, work, and social lives. How are you doing navigating your new normal?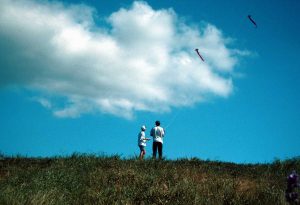 There's no playbook or road map to guide us. This is uncharted territory. I hear a lot about reaching out to others and staying connected. I'm all for doing that and not being isolated during these challenging times. However, I also know the power of first connecting deep within to find the answers and the path forward. For each one of us, that will look different.
"What should I be focusing on now? How should I be spending my time? What can I do to help others?" These are the questions I've been asking myself and also hearing others ask. Below are a few of the practices that I've found to be helpful and share with clients.
I invite you to try at least one of these practices today. Here's how you can support yourself AND be there for others too.
Ground yourself in calm.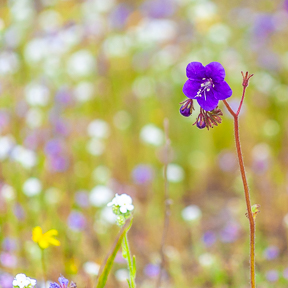 Spend time in nature, journal, listen to meditations, do art, play music or whatever else helps you feel connected to yourself. Go to your "happy place" daily. The world is a chaotic place right now. Finding your calm from within will help you keep your balance and be less affected by other's fear or panic. Having a structured way to ground yourself can be key. For an inspiring morning/evening practice, download my free mini-meditations and 7 day journaling guide.
Move your body (and your energy) DAILY. Give your body a way to release stress and uplift your energy. Go for walk in your neighborhood if the weather allows. If your gym is closed, find a DVD or online workout or yoga program. Ask family members to join you. My husband and I did online yoga yesterday. Our backs felt great that day as did our attitudes. Staying active even if you're confined at home will support your body and mind's well-being.
Learn something for the future. Is there a skill, tool, or language you've wanted to learn but have been too busy or felt it wasn't a priority? Schedule time each week to watch a YouTube video, find a free or reasonably priced self-guided ecourse, or a group online training. I'm taking an online Instagram class with my friend Sor'a. It's lighting me up both personally and sparking ideas for my business, plus we're having fun supporting each other in the assignments. Decide what you want to learn and explore how you can learn it – maybe with a friend as your learning buddy.
Stay focused on (and in flow with) your vision.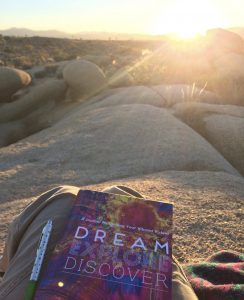 Consider how you could use this time to find ways to be of greater service. Which of your goals or intentions for 2020 could use a boost of energy? How might you innovate and flow to meet changing needs of those you serve now, and in the future? Expand your thinking and and tap into your intuition to inspire new actions by journaling to these questions.
If you're feeling disconnected from your vision or looking for clarity on next steps, schedule a complimentary 30 minute "Vision Tune-up" via phone or Zoom. Together, we'll shine the light on what's important to you and identify next steps so you can move into flow. I'm here for you.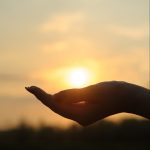 Connect with inspirational community. Whenever I look back at a tough times on my journey, I am deeply appreciative of groups that have supported me. More than ever before, it is important that we connect with each other in ways that inspire and positively support us. Set up virtual tea/coffee via Zoom or phone with a friend or past client. Visit a Facebook group that you joined awhile back and maybe haven't been active.
And if you're thinking of someone, text or call. Trust that there is a reason you're feeling that connection now and reach out.
We WILL get through this together.
May these practices give you strength and make it easier for you to navigate your new normal.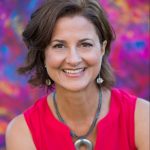 p.s. If you'd like to stay inspired and accountable to your 2020 vision, I invite you to check out the new Master Creators Circle. It's a unique women's mastermind group that meets virtually so you can stay focused and in flow with your 2020 dream project.
You can be a part of this inspirational community from the comfort of your home, beginning March 28th via Zoom.