Ignite Your Visibility And Personal Vitality:
Free Group Intuitive Session with Vasi (via Zoom)
June 9th, noon to 1pm pacific
Are you ready to move forward on a creative or business project with ease and JOY?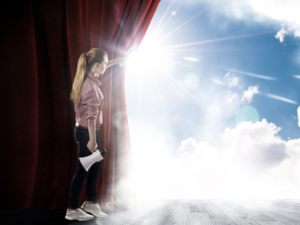 Let's be honest. Putting your creative work (and yourself) out in the world is a tender AND exciting step forward.
As women, we often associate visibility with vulnerability. Yet when you experience visibility as an expression of your True Self – free of limiting beliefs – something truly magical happens.
That's when your AUTHENTICITY shines through… and you feel VITALITY rather than frustration or exhaustion.
In this unique intuitive group session, I'll clear subconscious blocks that are keeping you in procrastination, overwhelm and/or anxiety so you can move into momentum shining with CLARITY and INSPIRATION!
Does One (or More) Ring True for You?
You are eager to start (or resume) a creative project like a blog, book, workshop or presentation… or some other project near and dear to your heart.
You long to feel in "FLOW" and on fire with inspiration instead of pushing yourself to get motivated.
You've been procrastinating or too busy to make time for your business or creative project.
You've been feeling that it's your time to have greater VISIBILITY so you can make a bigger IMPACT with your gifts.
If you're resonating with one or more of the above, I invite you to join me for this unique group session!
What You'll Receive
In this 60 minute group intuitive session (via Zoom), you will:
Clear limiting beliefs to visibility so you open to deeper INSPIRATION and CONFIDENCE
Access guidance from your True Self to get into FLOW so you can optimize your time and energy
Get clarity on your next steps so you can move forward on your project with EASE
When & Where
I invite you to join me for this powerful group intuitive session!
June 9th, 12pm to 1pm PT via Zoom
Sign Me Up!
To receive Zoom link, email Register@IgniteYourSol.com with "Yes" in the subject line.
Can't make the online session live? Register to receive a link to the replay.
p.s. This free group session is my gift to you. If you decide you'd like to keep your momentum going, I'll share an invitation to a powerful 4 week series.
To get me in this mindset is priceless. I've been taking steps and now working with Vasi has helped me take a LEAP! Instead of feeling like I have to pull myself up by my "bootstraps" and work hard, I'm connected to an unlimited energy. This is what was missing for me. I didn't even know this was possible!
I'm now creating my life and business from a different energy – with ease and in alignment with my authentic self. What we shifted in our sessions will affect the rest of my life and I'm so grateful!
Since clearing my limiting beliefs around visibility with Vasi, I have opened the door to speaking on many forums.  I have spoken on five panels, facilitated four panels, interviewed on three Podcasts and completed three summits all in a matter of six months.  Prior to my work with Vasi, I was speaking every six to eight months!
What I found so valuable in our work together was the open dialogue with my inner wisdom and Vasi's ability to connect and communicate messages and confirmation from my higher self.  The prompting to reach inward for the answers is what I found most rewarding.  I am able to carry this forward in my everyday experiences.  I left our sessions knowing exactly how to reconnect what I learned about myself and use that to solve problems and tap in to follow my own guidance.  This is a unique process.
With the wonderful infusion of energy from our session, I'm now consistently working on my book and have a daily commitment to give it attention–whether it's 4 hours or 4 minutes. This feels amazing. Vasi's coaching cuts through any ego-based mind muck that traditional coaching can get mired in and gets to the heart and soul of the matter. Vasi freely shares her insights, as she connects to her Higher Self and mine, and then invites me to tune in as well, so that our Higher Selves are co-creating together. It became this wonderfully yummy collaborative connection that beautifully propelled me forward with my project. I'm looking forward to working with Vasi again!
About Vasi Huntalas, Intuitive Coach and Mindset Mentor
I guide and inspire women coaches, creative entrepreneurs, and pioneering business leaders who are ready to activate their next level of purpose from flow vs. force.
Over the past 20 years, I've coached and trained hundreds of people to gain clarity and confidence so they  make the bigger impact their hearts (and souls) are calling them to make… with JOY and FLOW!