Coaching Programs
For Igniting Your Vision
Ignite Your Vision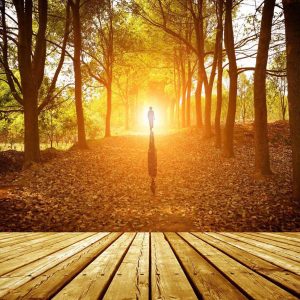 Are you at a crossroads in your business or career and would like to have clarity on your next best direction?
Could you use someone who can listen deeply and guide you in discovering a bigger vision where you feel more fulfilled, authentic, and inspired?
If you answered yes to either of these questions, then Vision Mentoring will help you to gain clarity, focus, and momentum. Over the past 20 years, I've worked with solo entrepreneurs, professionals in career transition, and business owners to help them navigate the path to their next vision.
Vision mentoring sessions guide you to expand on your rich business and life experiences, career successes, and your mission. You may choose from a 3 month or 6 month program. Contact Vasi here to learn more and schedule a 30 minute complimentary consultation.
Listening to what Vasi had meditated about and how she put my personal soul mission into words was simply amazing. I will carry my soul mission in my heart and mind for the rest of my life. If I was to walk away with just this one piece, it would be completely worth it, (but that isn't the case.) I'm now empowered to live from my authentic self in all areas of my life, professional, personal, family, and spiritual. The sessions with Vasi have inspired me to use my talents in ways that are more fulfilling and intentional… and I'm now taking steps on the path that was always in front of me.
I found my session to be a powerful and positive experience. Though I came to the session confused and somewhat discouraged, I left feeling inspired to move forward. I had been in a stage of not knowing what was to be my "next chapter" for my life and career, and other efforts hadn't helped me in gaining the needed clarity and motivation.
Being able to have the added input from the numerological perspective added a great deal of value… but what I found most valuable, was when that perspective was combined with Vasi's intuitive guidance. Her attentiveness and insightfulness guided me to contemplation where I discovered my answers and left the session with clarity and fresh energy to take steps forward. I've found Vasi to be an incredibly talented intuitive who is able to hear you at all levels. And because she is able to do that, she creates a space for you to dig deep and ask the deeper questions of yourself that inspire you to move forward.
Working with Vasi has helped me to cultivate congruence within myself. These sessions are one of many steps I've taken along a long journey of freeing myself from fear and living instead from an integrated, whole me. I have made some decisions because of all of Vasi's work with me and my own hard work that appears brave and yet, these decisions were easy once I made them from this integrated space.
Vasi is one of the most congruent people I know. She lives from a place of spiritual guidance… she is well-equipped to do this work with insight, wisdom, and clarity all of which makes her intuitive support so incredibly rich and life-giving for the recipient.