About Ignite Your Sol
Ignite Your Sol provides culture consulting, vision mentoring, and painting retreats to visionary leaders seeking to innovate and thrive in today's changing world.
Meet Vasi Huntalas
Culture Consultant and Vision Mentor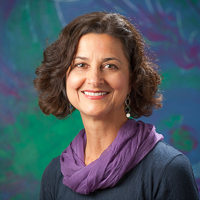 As a Culture Consultant to visionary leaders, Vasi assists clients to build strong cultures that support the business vision, engage employees, and improve customer satisfaction.
As a Vision Mentor and gifted intuitive, she works with individuals, entrepreneurs, and leaders to live and work from their whole selves, including their intuition and creativity.
After returning to the intuitive painting she did as a young girl, Vasi rediscovered art as a gateway to free the mind and give voice to the inner wisdom that each of us carry inside. She has pioneered processes that allow people to powerfully access intuition, creativity, and innovative thinking .
Over the past 20 years, she has coached and led workshops for hundreds of people, including corporate and nonprofit leaders and teams, career re-inventors, and entrepreneurs. Vasi's professional background includes leading high-performance teams in the software industry and managing an executive consulting program for a Silicon Valley nonprofit management center.
Vasi also mentors, teaches, and speaks on creativity and innovation in leadership. Her intuitive art workshops guide people from all ages, as well as nonprofits and businesses to ignite their innate creativity, transform self-limiting beliefs, and inspire teamwork.
Vasi is a Professional Intuitive Coach and was certified as a Board Certified Coach. She has earned an M.A. in Whole Systems Design on adult learning, leadership development, and systems-wide change in organizations. Vasi is also the co-author of "Ignite Your Inner Star: A Discovery Guide and Playbook for Creating Your Most Radiant Life" available on Amazon.
When not painting, Vasi loves to play in nature by hiking, biking and kayaking. She lives in San Diego with her husband and big Greek family.