About Ignite Your Sol
Ignite Your Sol provides leadership coaching, culture mentoring and retreats to high-achieving business owners who care deeply about keeping their successful business alive without burning out.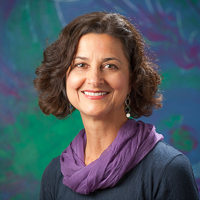 I'm Vasi Huntalas and I'm the founder of Ignite Your Sol.
I believe that leadership and business culture must radically change to survive the changing times.
Many business owners are being called to create new cultures where they can make the biggest impact they can without burning out or selling their soul. And I am called to help these leaders access their creativity, intuition, and passion so they can innovate and thrive in these changing times.
I believe that the success of the company comes from a leader bringing their whole selves to both their business vision and their challenges.

And wholeness of leader creates wholeness of people around them. And when you build business culture from place of wholeness, everyone thrives and the company produces rapid, magical results.
After working in and owning several of my own businesses, I recognized that there was a pattern. The most successful companies were the ones who led their businesses with clarity, purpose, and passion. I learned that both as an employee and business owner, a company is driven and impacted by energy of the leader and the business culture.
As a Leadership Coach, I guide business owners to expand their vision so they can  make the biggest impact they can make through through their business. My clients tell me that our work together inspires and equips them to lead from their whole selves, including their intuition, passion and creativity.
As a Culture Mentor to innovative leaders, I assist clients to build strong cultures that support the business vision, engage employees, and improve customer satisfaction.
I also lead transformational retreats for women leaders. After returning to the intuitive painting I did as a young girl, I rediscovered art as a gateway to free the mind and give voice to the inner wisdom that each of us carry inside. I've pioneered processes that allow people to powerfully access intuition, creativity, and innovative thinking.
Over the past 20 years, I've coached and led workshops for hundreds of people, including corporate and nonprofit leaders and teams, career re-inventors, and entrepreneurs. My professional background also includes leading high-performance teams in the software industry and managing an executive consulting program for a Silicon Valley nonprofit management center.
I'm a Professional Intuitive Coach and was certified as a Board Certified Coach. I've has earned an M.A. in Whole Systems Design on adult learning, leadership development, and systems-wide transformation in organizations.
Also, I'm a host for Women Lead Radio on "Dreaming Big, Leading Boldly," a podcast about innovative leaders who grow thriving businesses by staying true to themselves and their big vision.